Bump In Inventory Is Good News For Denver Home Buyers
In a bit of good news for home buyers in the Denver metro area, residential inventory in the Denver metro area increased nearly 20 percent in June compared with May. That's according to the Denver Metro Association of Realtors. While the jump in inventory could be an indicator that the market is shifting a bit, don't expect home prices to drop just yet.
Still, according to the chairman of the Denver Metro Association of Realtor's market trends committee, the inventory increase from May to June is significant. A boost in the market is typical this time of year, but it's usually closer to 6 percent (though last year it was 24.4 percent). In Denver's case, the increase can be attributed to increasing prices as less and less people are able to afford a home in the metro area.
Though inventory is on the rise, unfortunately, more houses doesn't necessarily mean more affordable houses. Condos make up the largest gains contributing to the inventory jump. Compared to last year, there was a 22 percent increase in condo inventory. Single family housing inventory actually decreased slightly by .72 percent.
Housing options under $400,000 are slim and what is available sells fast. According to DMAR's report, these homes made up 65 percent of the market in 2011, compared with only 26 percent today.
While options are lower than in years before, there are still good deals to be found in the metro area – if you know where to look. If you're looking to start the home buying process, give Metrowest a shout – we'd be happy to show you around!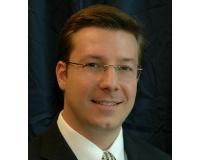 Author:
Ken Blevins
Phone:
720-255-7242
Dated:
July 20th 2017
Views:
346
About Ken: Ken Blevins, Chief Executive Officer of Metrowest Real Estate Services, is a veteran in mortgage and...