How Much Home Can You Afford To Buy
Rental prices are consistently increasing all over the metro area, but if you're currently paying rent in Colorado, can you really afford to take the leap into homeownership? The outlook may be better than you think.
According to a new study by Zillow, a Denver renter paying $2,000 a month in rent can afford to buy a $408,906 home in Denver. The good news is that's above the $377,500 median value of a Denver home, but the bad news is there are not a lot of offerings at the $408,000 level.
Zillow estimates that less than a third of homes for sale in Denver are priced less than $408,906. The company said it factored in "all monthly homeownership costs, such as property taxes, maintenance and insurance" and also figured a 20 percent down payment for the house, which is a major challenge for a lot of renters looking to buy a home.
In this market, in particular, buying versus renting is a financial trade-off – people are either saving more each month on a mortgage payment or spending more on rent. Many of the more affordable homes in Denver are older, smaller and in transitional neighborhoods. While renters may be paying a higher monthly premium, they also can take advantage of the amenities, larger space and desirable location that some apartment complexes offer.
So what's the right move? Well, consider if you really want to be a homeowner. Then start with your finances – get pre-approved for a mortgage and you'll know exactly how much home you can afford. If you decide you're ready to take the plunge – or at least start looking around – contact Metrowest. We'd love to help you start the process!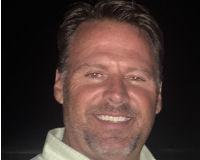 Author:
Andy Potarf
Phone:
720-244-1070
Dated:
May 3rd 2017
Views:
290
About Andy: Andy Potarf is a native of Denver and a graduate of Colorado State University. He works with fir...